When it comes to shopping, Caldwell County has a lot of options. But if you're looking for something truly special, you'll want to check out the local shops. Shopping local not only supports the community, but it can also lead to some unique finds that you won't find anywhere else. In this article, we'll take a look at some of the best places to shop local in Caldwell County.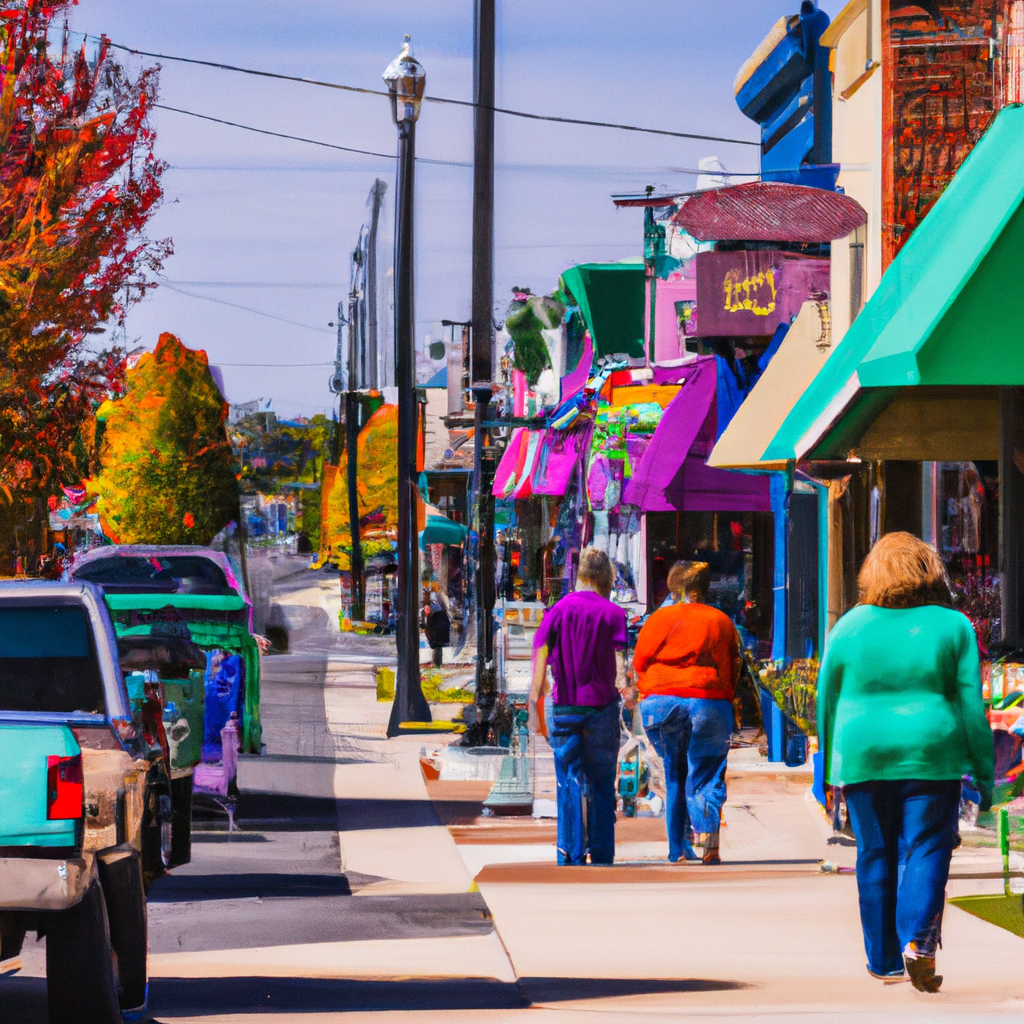 Downtown Lenoir
If you're looking for a charming shopping experience, look no further than downtown Lenoir. The historic district is home to a variety of local shops, including antique stores, boutiques, and galleries. You can spend hours wandering the streets, popping in and out of the shops, and soaking up the small-town charm.
One shop you won't want to miss is the Lenoir Antique Mall. With over 200 vendors, this massive store is a treasure trove of vintage and antique items. From furniture to jewelry to collectibles, you're sure to find something that catches your eye.
Caldwell Arts Council
For art lovers, the Caldwell Arts Council is a must-visit. The gallery showcases the work of local artists, and you can often meet the creators themselves. In addition to the gallery, the Arts Council also hosts a variety of events, including art classes and workshops.
If you're looking to take home a piece of local art, the Arts Council also has a gift shop. Here, you'll find a variety of handmade items, including pottery, jewelry, and paintings.
Granite Falls
Just a short drive from Lenoir, Granite Falls is another great spot for local shopping. The downtown area is home to several antique shops, as well as a variety of other stores.
One standout shop is Black Dog Emporium. This eclectic store features a mix of vintage and new items, including clothing, home decor, and gifts. With a constantly changing inventory, you never know what you'll find at Black Dog Emporium.
Hudson
The small town of Hudson may not be on your radar, but it's worth a visit for the shopping alone. One of the town's biggest draws is the Hudson Uptown Building, which houses several local businesses.
One of these businesses is the Hudson Uptown Company, a boutique that specializes in women's clothing and accessories. With a carefully curated selection of items, the shop has something for everyone, whether you're looking for a new outfit or a unique piece of jewelry.
Blowing Rock
While Blowing Rock is technically in Watauga County, it's just a short drive from Caldwell and worth including on this list. The quaint mountain town is a popular tourist destination, but it's also home to several local shops.
One standout is Rustic, a home decor store that specializes in handmade items. From furniture to candles to wall art, everything in the store has a rustic, vintage feel. If you're looking to add some charm to your home, Rustic is the place to go.
Conclusion
While these are just a few of the best places to shop local in Caldwell County, they're a great starting point. Whether you're looking for vintage treasures or handmade goods, the local shops in Caldwell County have something for everyone. Shopping local not only supports the community, but it also leads to some truly unique finds. So next time you're in the area, be sure to check out these local gems.