Are you looking for a cozy place to enjoy a meal or a cup of coffee in Caldwell County? Look no further! We've compiled a list of some of the most charming cafes and restaurants in the area that are sure to satisfy your cravings. From traditional Southern cuisine to international flavors, there's something for everyone on this list. So, grab a friend or a book and head out to one of these quaint eateries for a lovely dining experience.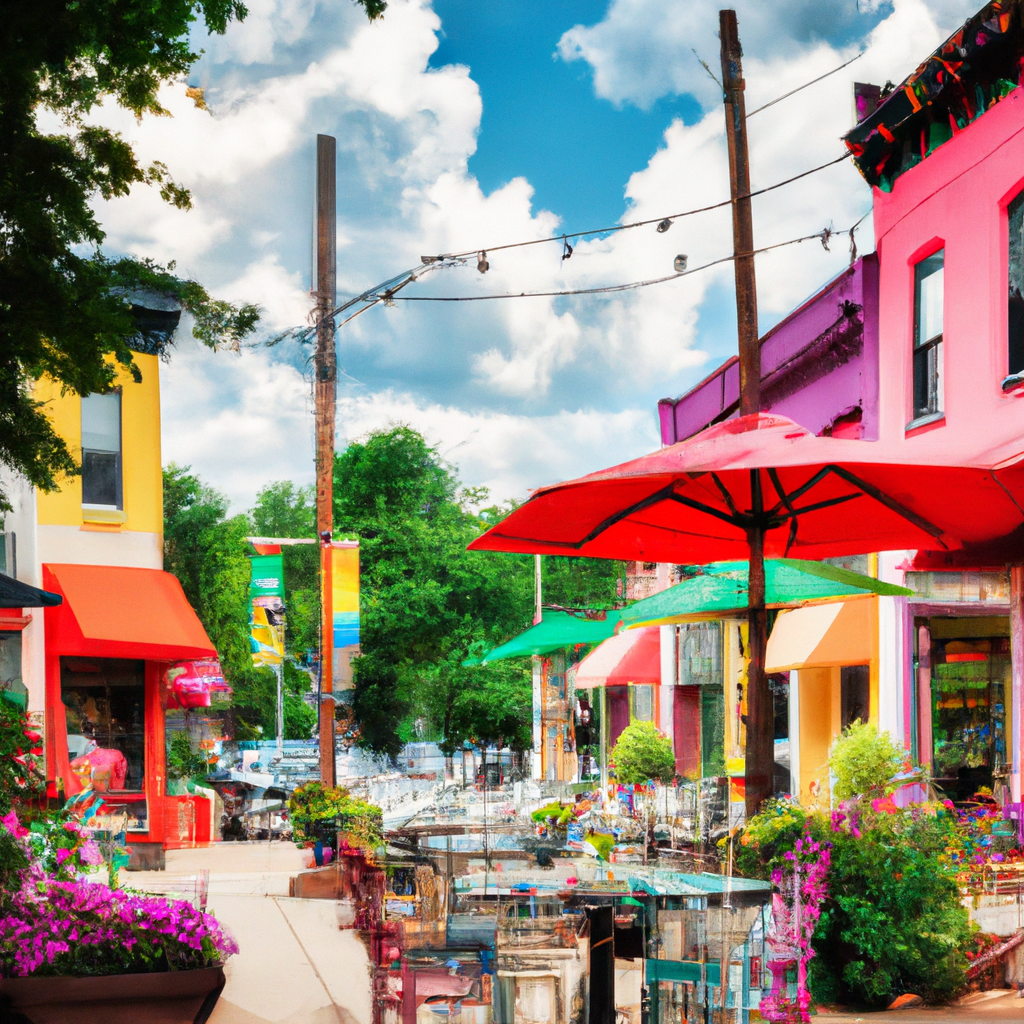 The Blind Pig
Located in downtown Lenoir, The Blind Pig offers a unique dining experience with its cozy atmosphere and eclectic menu. The restaurant's interior is decorated with vintage artwork and rustic touches, creating a welcoming ambiance. The menu features a variety of Southern-inspired dishes with a modern twist, such as fried green tomatoes with pimento cheese and bacon jam, and a shrimp and grits bowl with andouille sausage and creole gravy. Don't forget to try their famous moonshine cocktails for a true Southern experience.
The Local Bean
If you're a coffee lover, The Local Bean is a must-visit. This charming coffee shop in downtown Lenoir offers a wide selection of specialty coffee drinks, teas, and smoothies. The cozy interior provides the perfect setting for enjoying a cup of coffee and a pastry from their bakery. In addition to their drinks and baked goods, The Local Bean also offers a lunch menu with soups, sandwiches, and salads.
The Gamekeeper
Nestled in the Blue Ridge Mountains, The Gamekeeper offers a fine dining experience in a rustic setting. The restaurant features a menu of game meat, seafood, and locally sourced produce, all expertly prepared by the chef. Dine inside the cozy lodge-style dining room or outside on the patio overlooking the gardens. The Gamekeeper also offers an extensive wine list, making it the perfect place for a special occasion or romantic dinner.
The Cajun Queen
If you're in the mood for some Cajun flavor, head over to The Cajun Queen in Hudson. This restaurant serves up authentic Louisiana cuisine, such as gumbo, jambalaya, and crawfish etouffee. The cozy interior is decorated with Mardi Gras beads and other Cajun-inspired decor, transporting you to the bayou. Don't miss their famous beignets for a sweet ending to your meal.
Carolina Barbeque
No Southern food list would be complete without barbecue, and Carolina Barbeque in Lenoir is the place to go for some of the best in the area. The restaurant has been serving up classic Carolina-style barbecue since 1985, with slow-cooked pork, ribs, and chicken. The menu also features Southern sides like hush puppies and collard greens. The casual atmosphere makes it a great spot for a family dinner or a quick lunch.
Las Salsas
For a taste of Mexico, head over to Las Salsas in Granite Falls. This family-owned restaurant serves up authentic Mexican cuisine, such as tacos, burritos, and enchiladas. The colorful interior and friendly staff create a welcoming atmosphere. Don't forget to try their homemade salsa and guacamole for a fresh and flavorful addition to your meal.
Hannah's Bar-B-Q
Located in the small town of Granite Falls, Hannah's Bar-B-Q is a hidden gem that's worth seeking out. The restaurant serves up classic Carolina-style barbecue, with pork, brisket, and ribs smoked on site. The casual atmosphere and friendly staff make it a great spot for a casual meal with friends or family. Don't miss their homemade banana pudding for a sweet ending to your barbecue feast.
Conclusion
Caldwell County is home to a variety of charming cafes and restaurants that offer a unique dining experience. Whether you're in the mood for Southern cuisine, international flavors, or just a cup of coffee, there's something for everyone on this list. So, next time you're looking for a cozy place to eat, try out one of these quaint eateries for a meal you won't forget.