Are you a fan of antique shopping? Do you love the thrill of discovering unique and rare finds? If yes, then you should definitely visit Caldwell County, Texas. This hidden gem in the Lone Star State is home to some of the best antique shops in the region.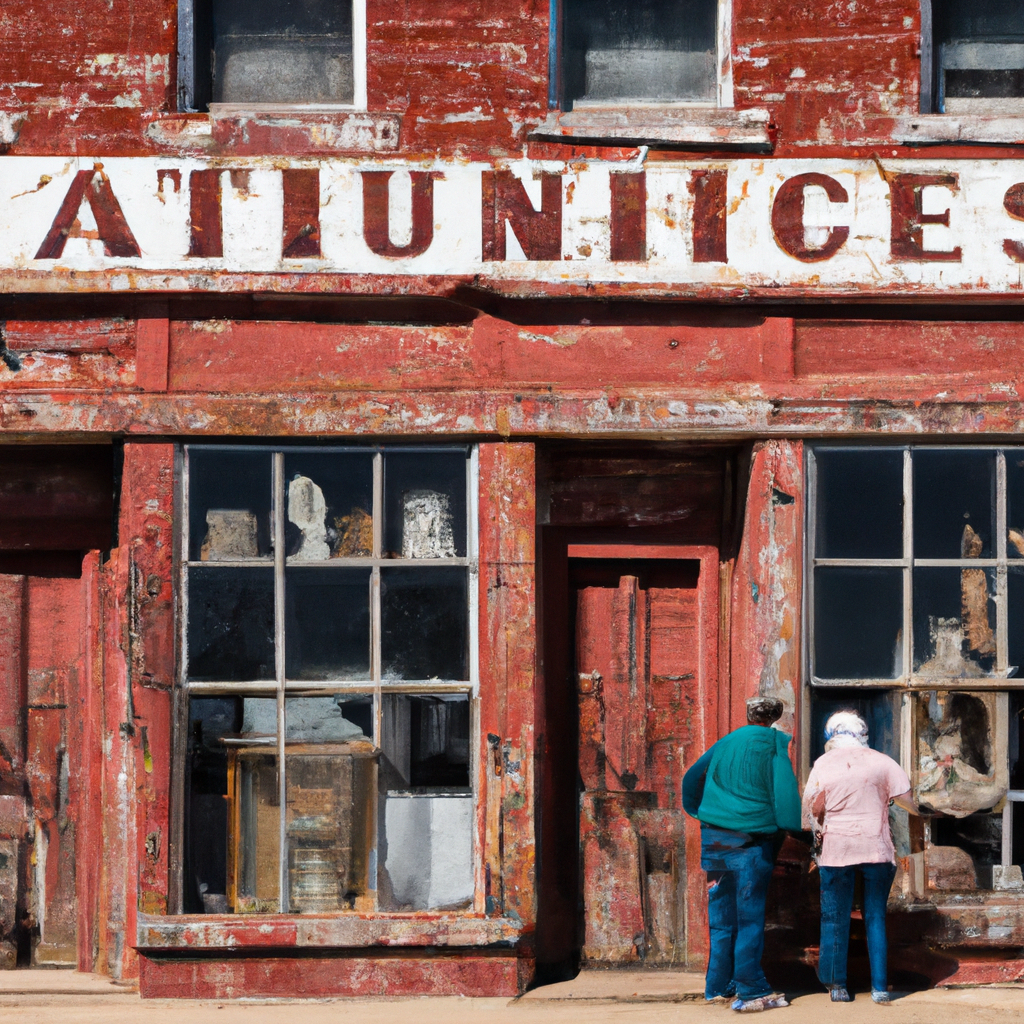 In this article, we will take you on a journey through the local treasures of Caldwell County's antique shops. We will explore the history, culture, and craftsmanship behind each item and shop. So, grab your shopping list, and let's get started!
History of Antique Shops in Caldwell County
Caldwell County has a rich history when it comes to antique shops. The first antique shop in the county opened its doors in the early 1900s. It was a small, family-owned business that specialized in selling vintage furniture and collectibles.
Over the years, more antique shops sprouted up in the county. Today, there are over 20 antique shops in Caldwell County, each with its unique collection of items and stories to tell.
Unique Finds at Caldwell County's Antique Shops
One of the best things about antique shopping is the possibility of discovering something truly unique. Caldwell County's antique shops have a reputation for having the most unusual and rare finds in the region.
At the Antique Emporium, you can find vintage cowboy boots and hats, antique guns, and even a 1930s jukebox that still works. The shop also has an impressive collection of vintage toys, including tin robots, model trains, and board games.
If you're looking for antique furniture, then you should visit The Old Lumberyard. This shop specializes in restoring and selling vintage furniture pieces, including rocking chairs, desks, and tables. They also have a large collection of antique lamps and chandeliers that are sure to add character to any room.
Another must-visit shop is the Lockhart Antique Mall. This mall has over 40 vendors, each with a unique collection of antiques and collectibles. You can find everything from vintage clothing and jewelry to rare coins and stamps.
Local Craftsmanship
Caldwell County's antique shops not only offer unique finds but also showcase local craftsmanship. Many of the items sold in these shops are made by local artisans and craftsmen.
At the Rustic Gypsy, you can find handcrafted pottery, jewelry, and home decor items. The shop also hosts classes and workshops where you can learn how to make your unique crafts.
If you're a fan of quilting, then you should visit The Quilt Haus. This shop specializes in selling high-quality quilting fabrics and supplies. They also offer quilting classes and workshops taught by local quilters.
Conclusion
Caldwell County's antique shops are a treasure trove of unique finds, local craftsmanship, and rich history. Whether you're a seasoned antique shopper or a curious beginner, there's something for everyone in these shops.
So, the next time you're in Texas, be sure to plan a visit to Caldwell County and explore its antique shops. Who knows? You might discover a rare and valuable piece of history that will make your antique collection one-of-a-kind.