The American Legion Lenoir Post 29 is a proud organization with a long history of supporting veterans and their families in the Lenoir community. Founded in 1920, the post has been a cornerstone of support for those who have served in the military, providing various services and resources to help them transition back to civilian life.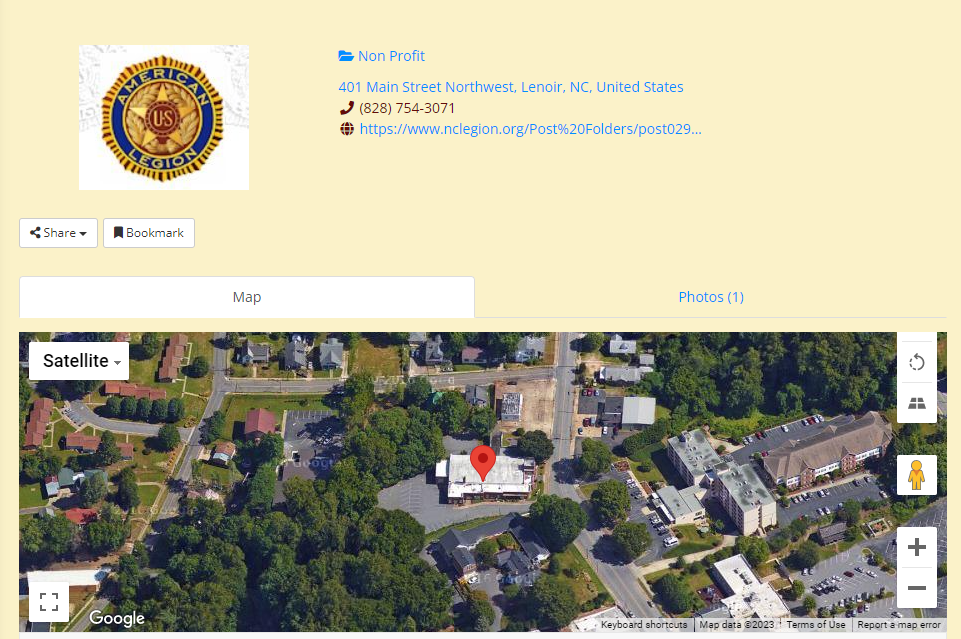 A Wide Range of Services for Veterans
The American Legion Lenoir Post 29 offers various services to help veterans and their families, including financial assistance, job placement, and legal support. The post also provides a welcoming space for veterans to gather and socialize and hosts events and activities that promote camaraderie and community spirit.
Supporting the Next Generation of Veterans
In addition to supporting current veterans, the American Legion Lenoir Post 29 is dedicated to supporting the next generation of veterans through its youth programs. These programs help instil a sense of patriotism and civic duty in young people and provide them with the skills and resources they need to succeed in their future careers.
A Strong Community Partnership
The American Legion Lenoir Post 29 has a strong relationship with the local community, working closely with local businesses, organizations, and government agencies to provide the best possible support to veterans. Through its partnerships, the post can provide even more resources and services to those who have served, helping to ensure that no veteran is left behind.
Join the American Legion Lenoir Post 29 Today
If you are a veteran or the family member of a veteran, we encourage you to join the American Legion Lenoir Post 29. As a member, you will have access to a wide range of resources and support and the opportunity to connect with other veterans and give back to your community.
Together, we can continue to support our veterans and ensure they receive the recognition and support they deserve.